Meet Administrative Director, Melissa Segal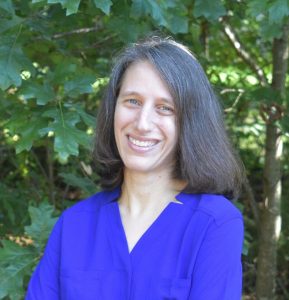 Melissa is the Administrative Director of Culture & Wellbeing for the Duke Center for Healthcare Safety and Quality. In her role, she helps develop, coordinate, and facilitate culture and wellbeing efforts across Duke Health and beyond. For example, she launched and manages the Peer Support Volunteer Program, and she co-founded and co-facilitates the One Duke Health DEI Leadership Council. She also manages the finances and human resources for the Center.
Melissa started her career in social work and served in the fields of women's health, teen parenting, adolescent foster care, geriatrics, and substance use disorders. In those roles, she provided individual, couples, and family counseling and also facilitated a variety of support and educational groups. More recently, she has worked in administration, helping establish and build new initiatives and educational programs in addition to managing daily operations, finances, and human resources. She has served as the Executive Director of a local non-profit, then the Associate Director of a new Duke Initiative, and most recently, the Senior Business Manager and Diversity & Inclusion Leader of Duke Neurobiology. During her time at Duke, she has created and facilitated myriad sessions across campus on topics such as micro-aggressions, inclusion, white privilege, effective mentoring, wellbeing, honest communication, and ally training for diverse groups of faculty, staff, and trainees. In her work, she often uses restorative practices and circles as a way to help people repair harm and move forward productively. Melissa received her Bachelor of Arts from Duke and her Master of Social Work from the University of Pennsylvania.
Melissa enjoys walking and hiking, eating chocolate, and spending time with her friends, family, and dogs.